"

Dreams Dont End When You Open Your Eyes" - Nelson Ortiz
Shows, Places and Networks that use my music
BIO and Story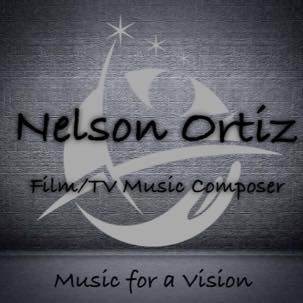 Nelson Ortiz
Music for a Vision
My name is Nelson Ortiz and I am a Music Composer for Production Music Libraries. My main genre focus is on Dramedy, Tension and Trailer music. Influences ranging from David Foster to Mars Lasar and Hans Zimmer to John Williams.
I have been writing music since around 1990. In 2014 I received my Bachelor's Degree in Music Production from Full Sail University. I signed with my first Production Music Library in 2006 to whom I am still signed. I have had music placed on such shows as Cities of the Underworld, Homicide Hunter: Lt. Joe Kenda, Alien Encounters, and Murder Chose Me to name a few. My music can be heard in many networks in Countries around the World.
I currently provide music to the mentioned library above and looking for various others to sign with. I am looking to release a couple more CDs on Spotify and others. I would love meet and collaborate with other composers and artist. If your interested contact me and lets start a conversation.
Thanks for stopping by and enjoy the music.
Video Editing and Sound Design
Production Music Album Samples