"

Dreams Dont End When You Open Your Eyes" - Nelson Ortiz
Shows, Places and Networks that use my music
BIO and Story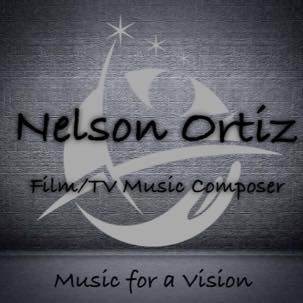 Nelson Ortiz
Music for a Vision
Nelson Ortiz has a Writing Style and Sound Creation Technique that when heard leaves you wanting more and wondering where he will take you next. Not only does he compose music, But also creates Moods and Settings that take you places you could only Dream.
Using the entire palette of sound to create Sonic Atmospheres, Beautiful Piano Passages, Lush Strings, Haunting Flutes and Smooth Percussion, all backed by Powerful Orchestral Arrangements, Makes you have an immediate emotional connection to his music.
With Credits ranging From Short films in Liverpool, England, Charting #6 on indieJournal.com's Top indie music of 2004 to winning first place in an online contest at MP3Unsigned, and Production credits ranging from Rap and R&B to Contempary Instrumentals, he is leaving a mark.
So surround yourself in your favorite setting, Close your eyes, and create a place in your mind. Then push play and let the music of Nelson Ortiz take you to places you only Dream.
Video Editing and Sound Design
Production Music Album Samples